The Big Concrete Pour of June 20, 2007 pg 2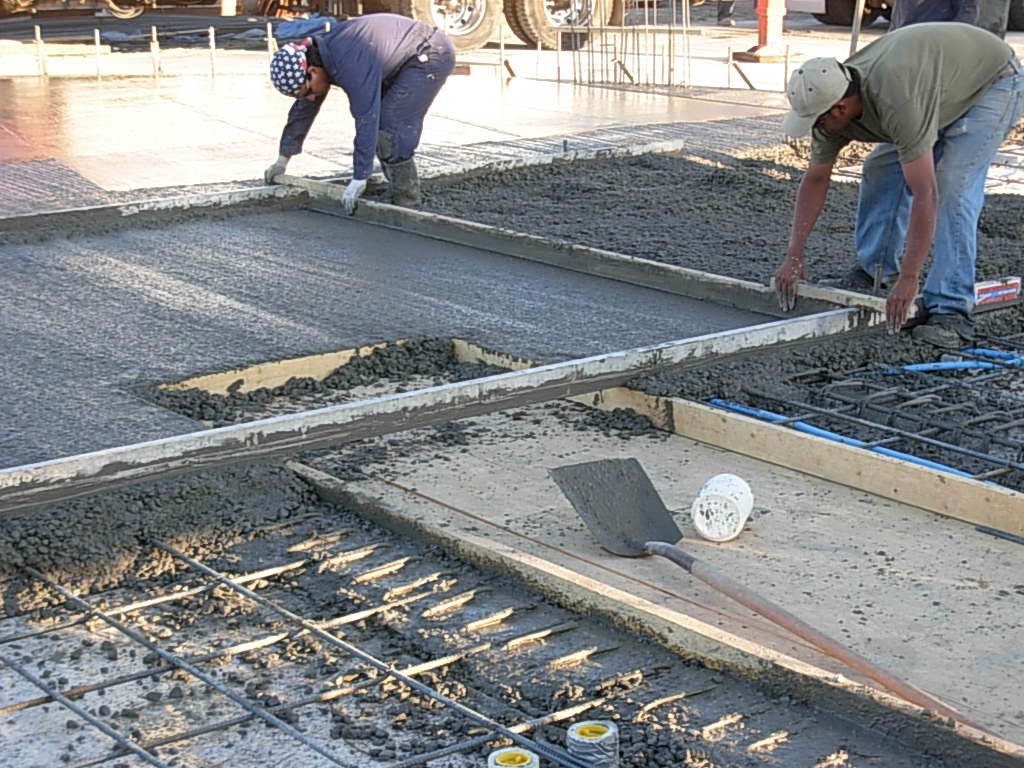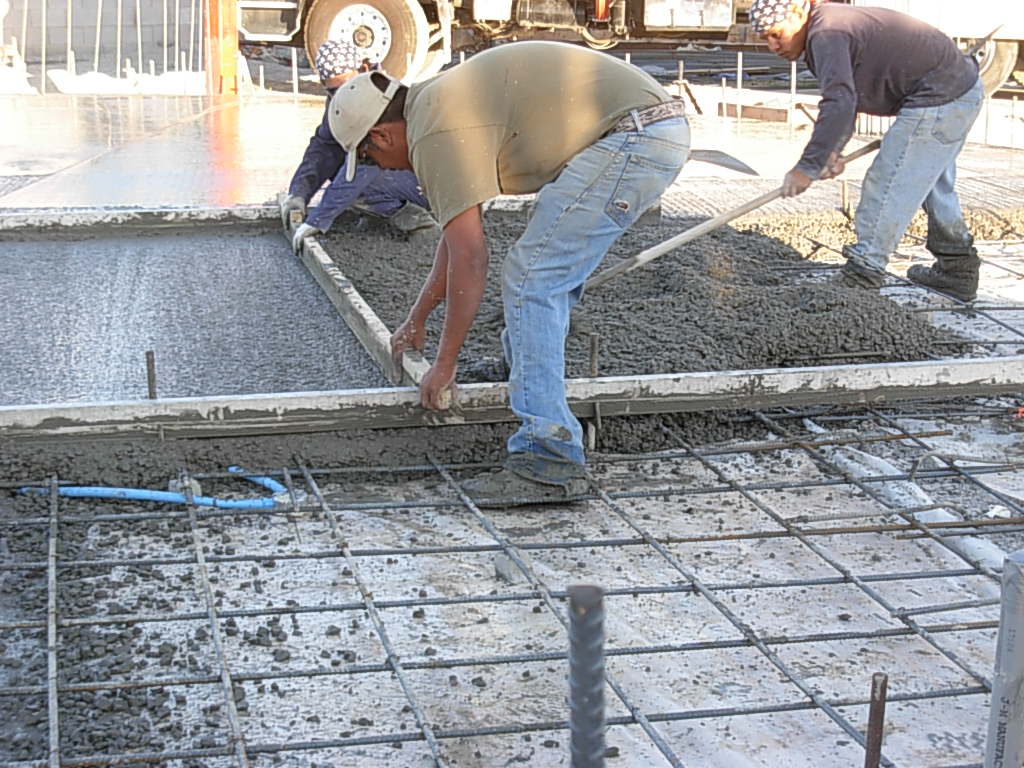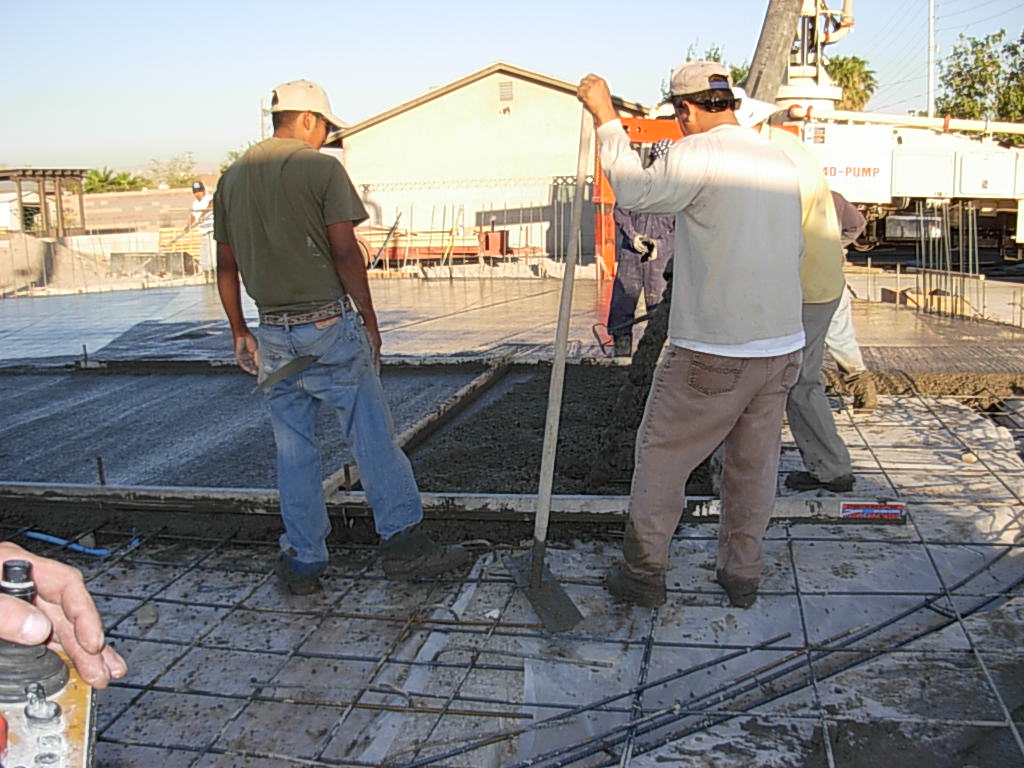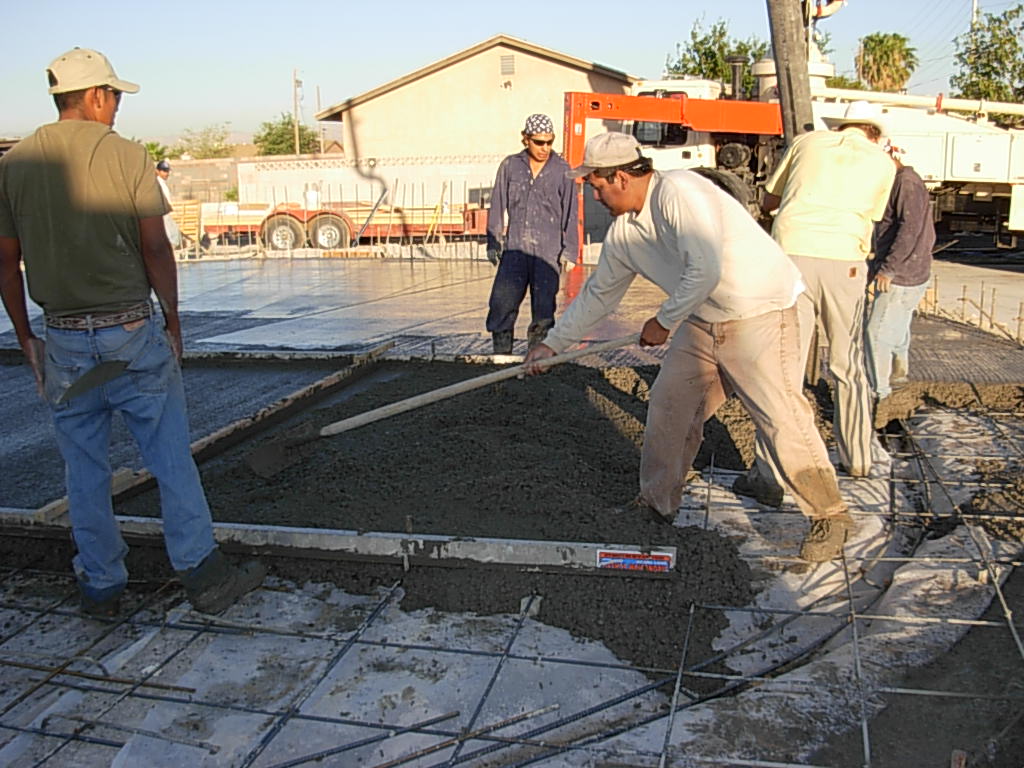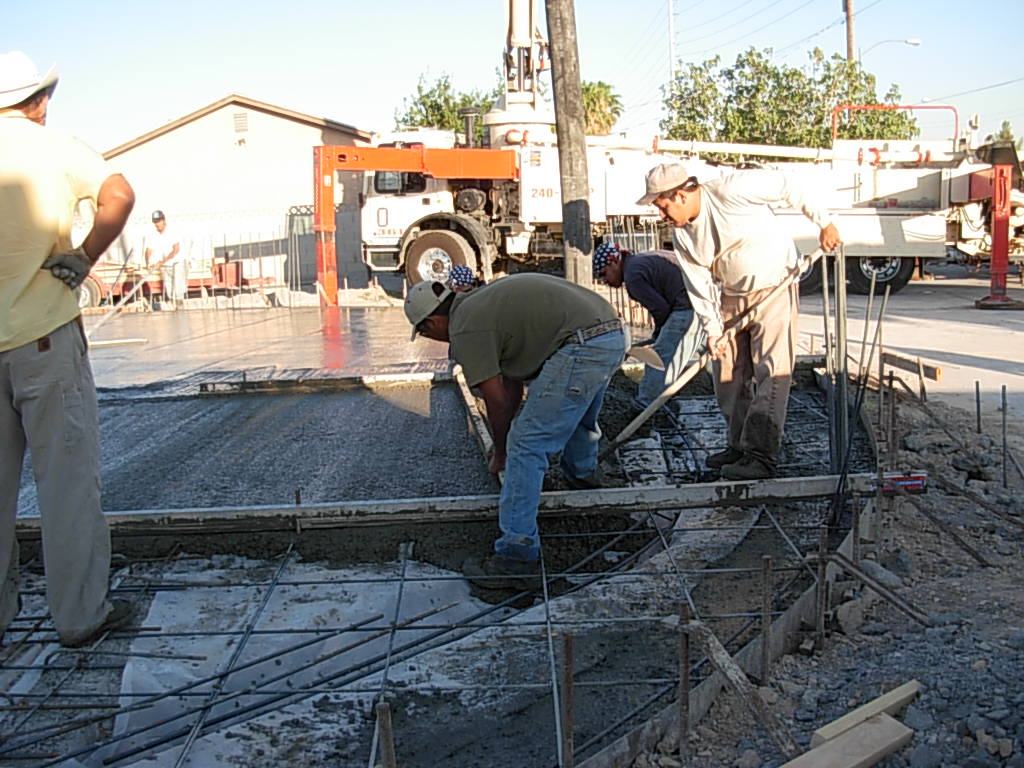 With those big orange legs the pumper truck looks like a giant bug.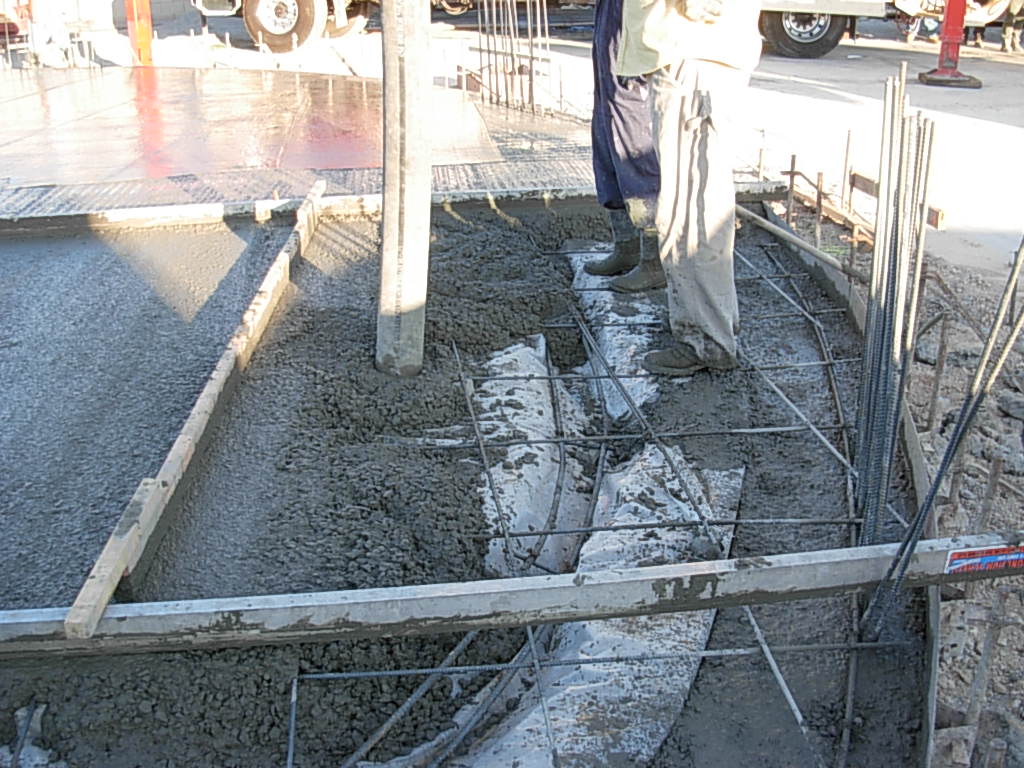 At the front of the house.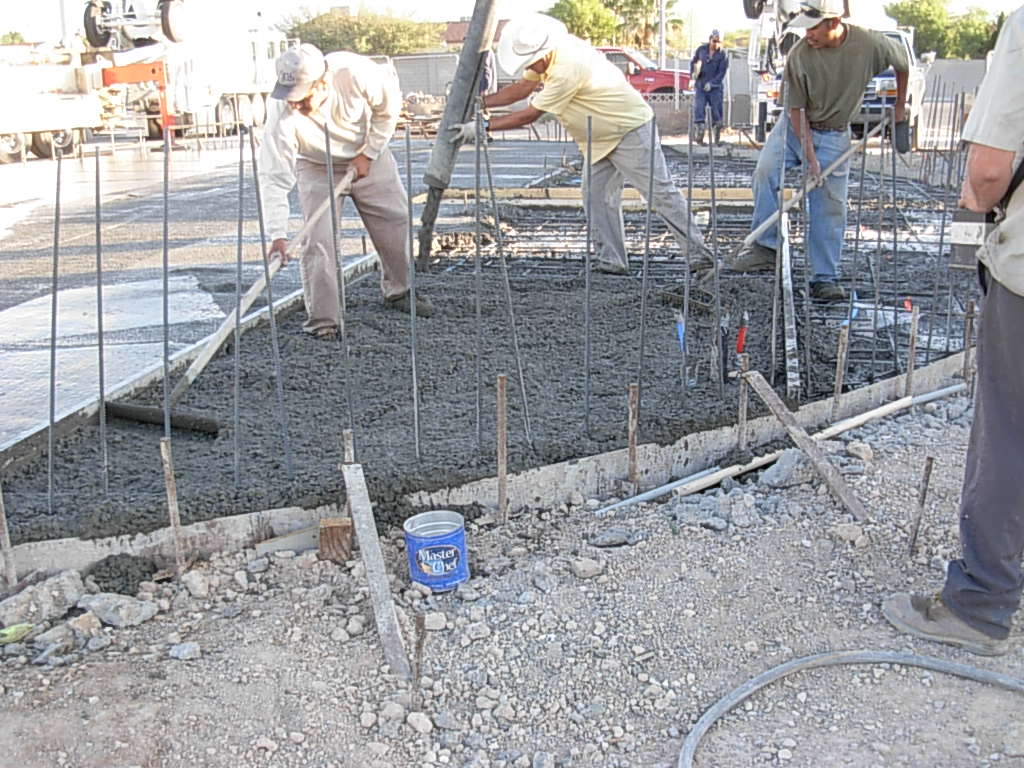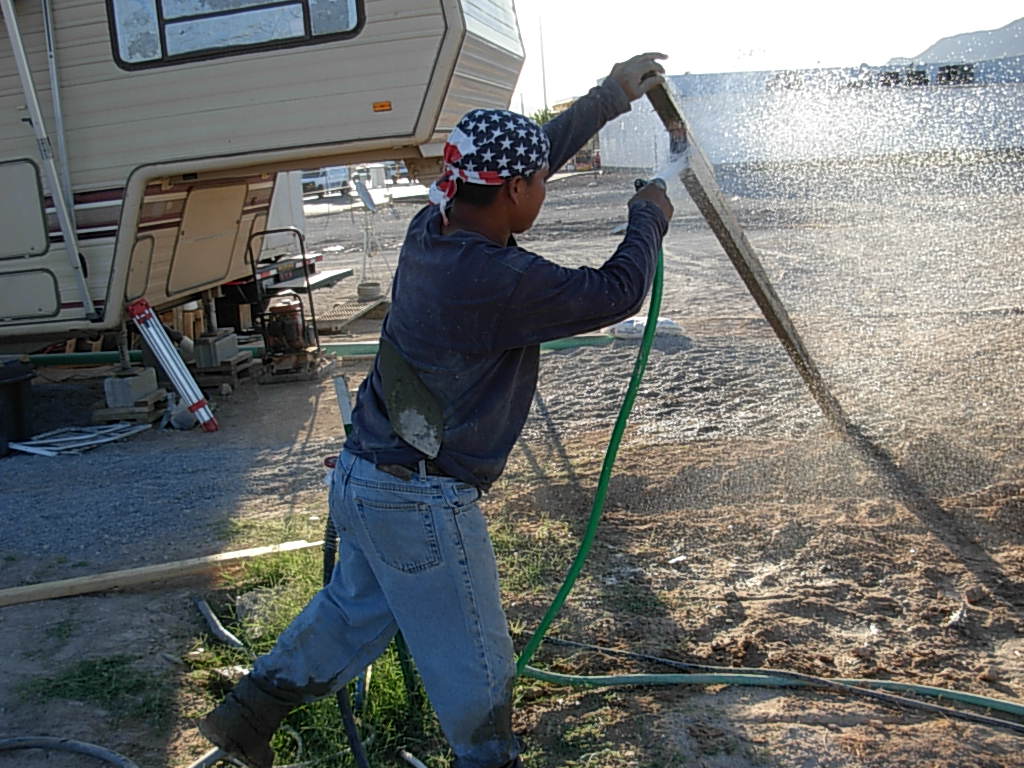 Cleaning off the board.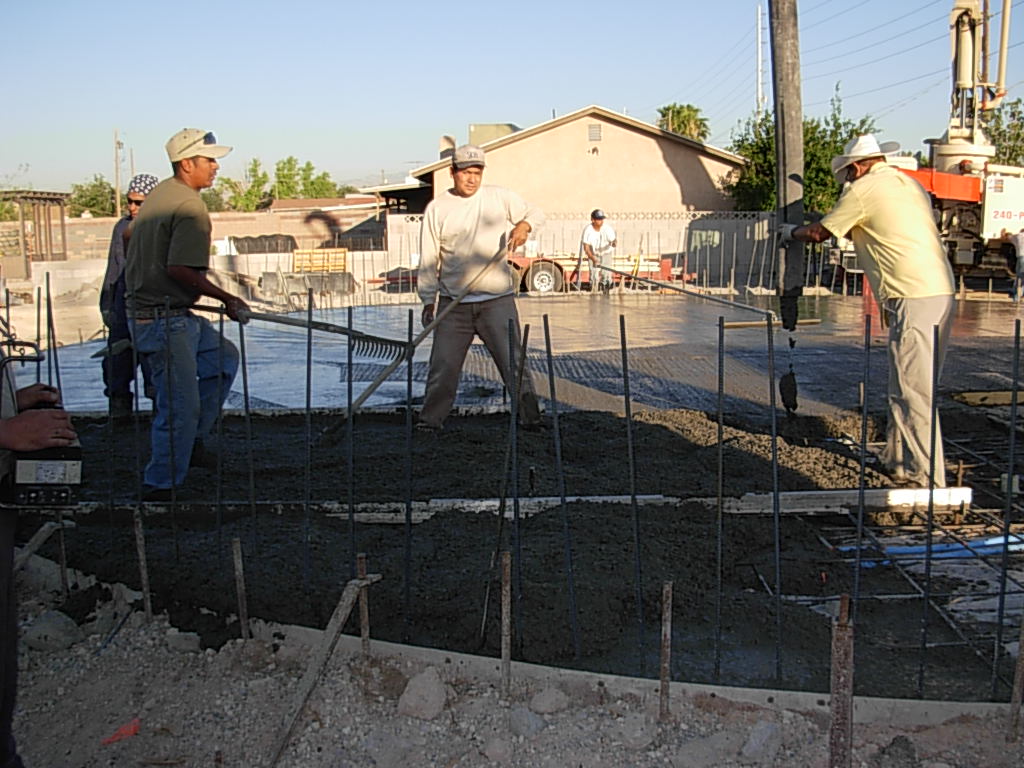 The sun finally popped over the mountains but the office trailer and Christian's trailer are still throwing a lot of shade.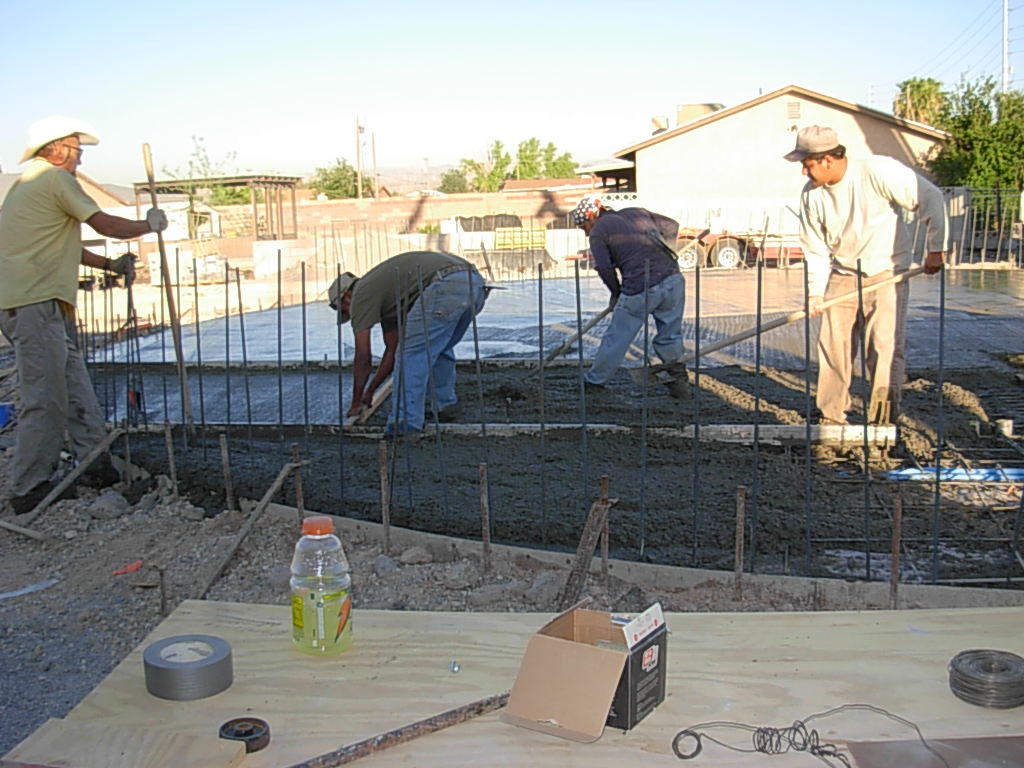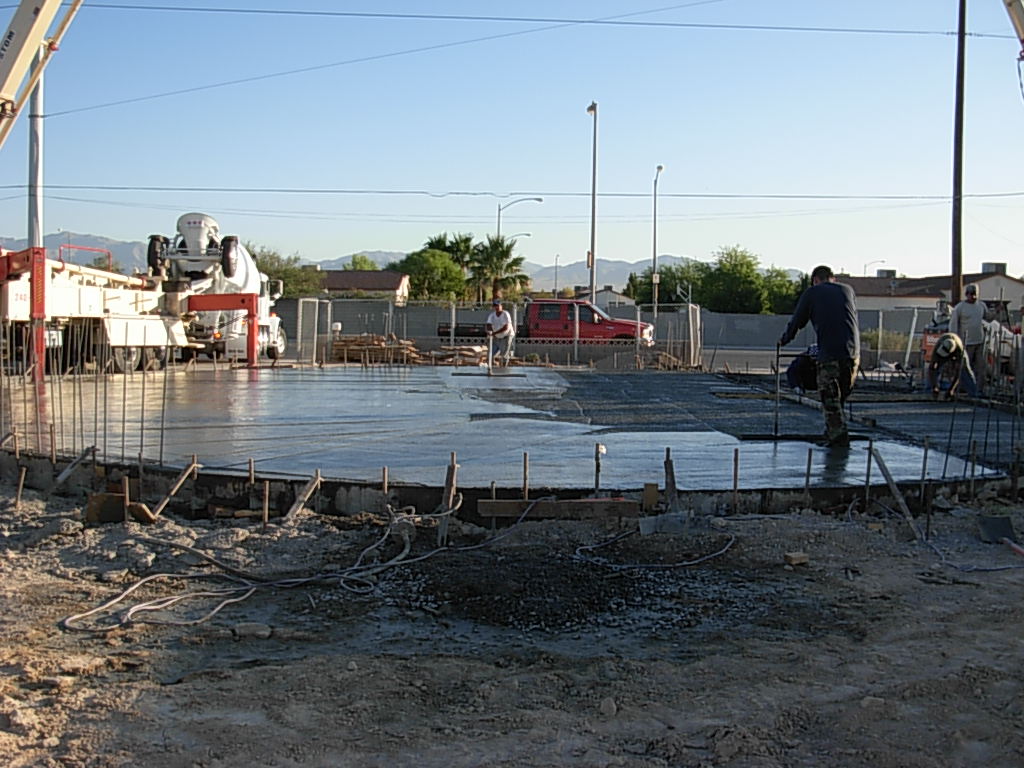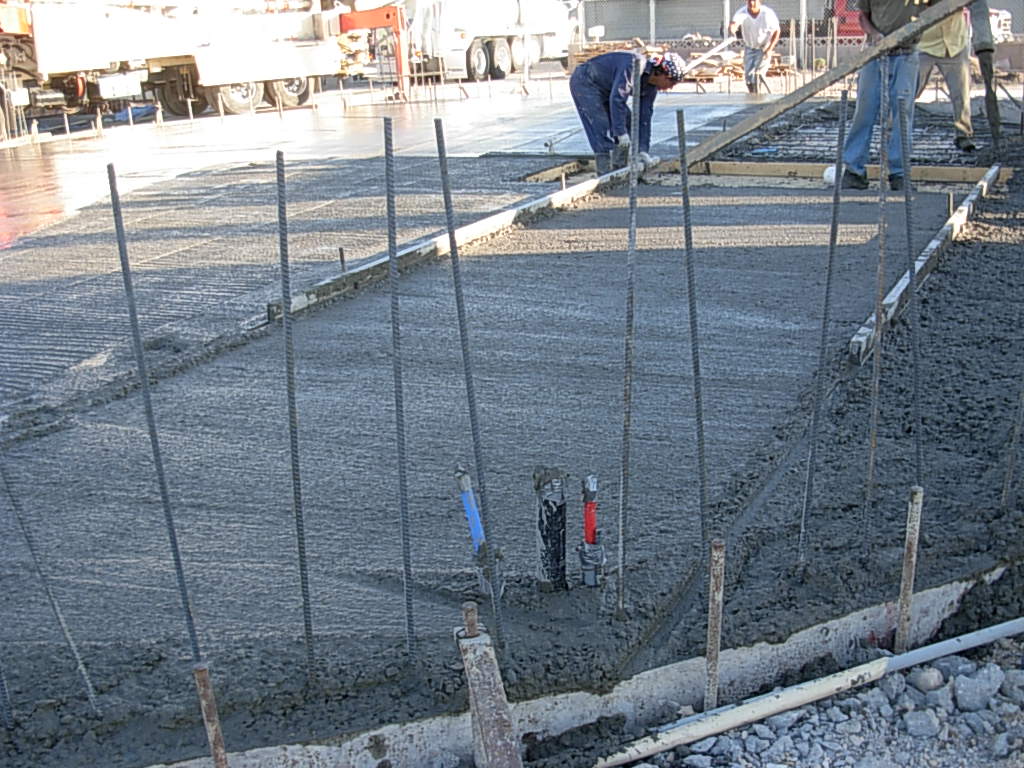 The red, black, and blue pipes is for the kitchen sink.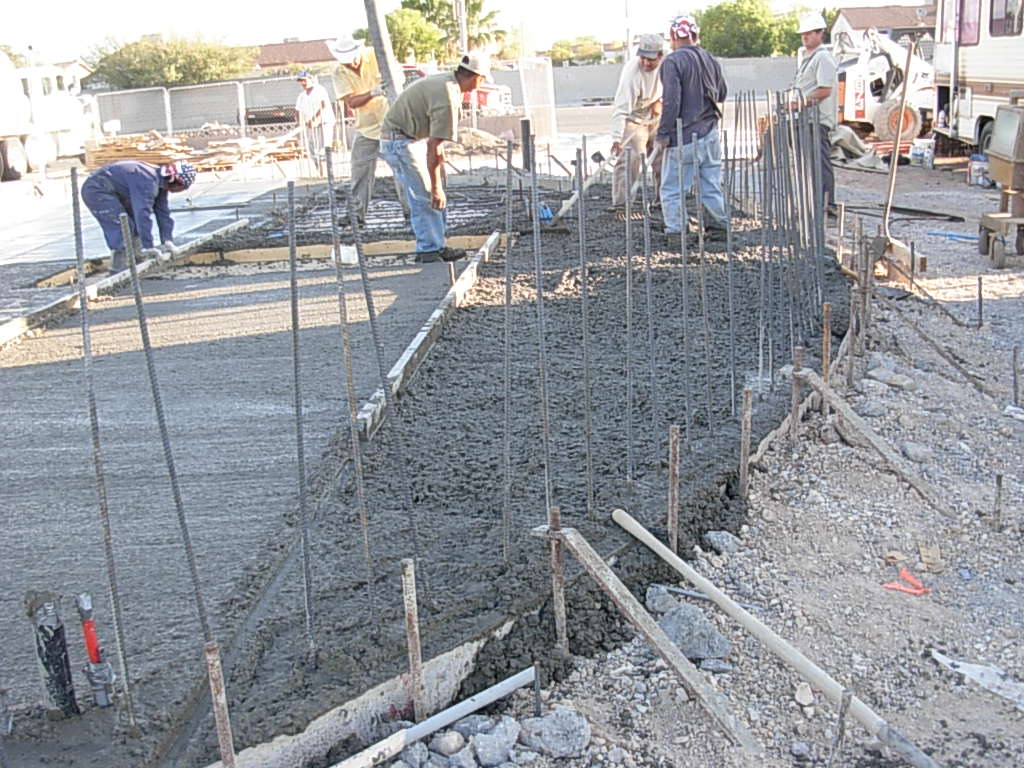 Almost done pumping.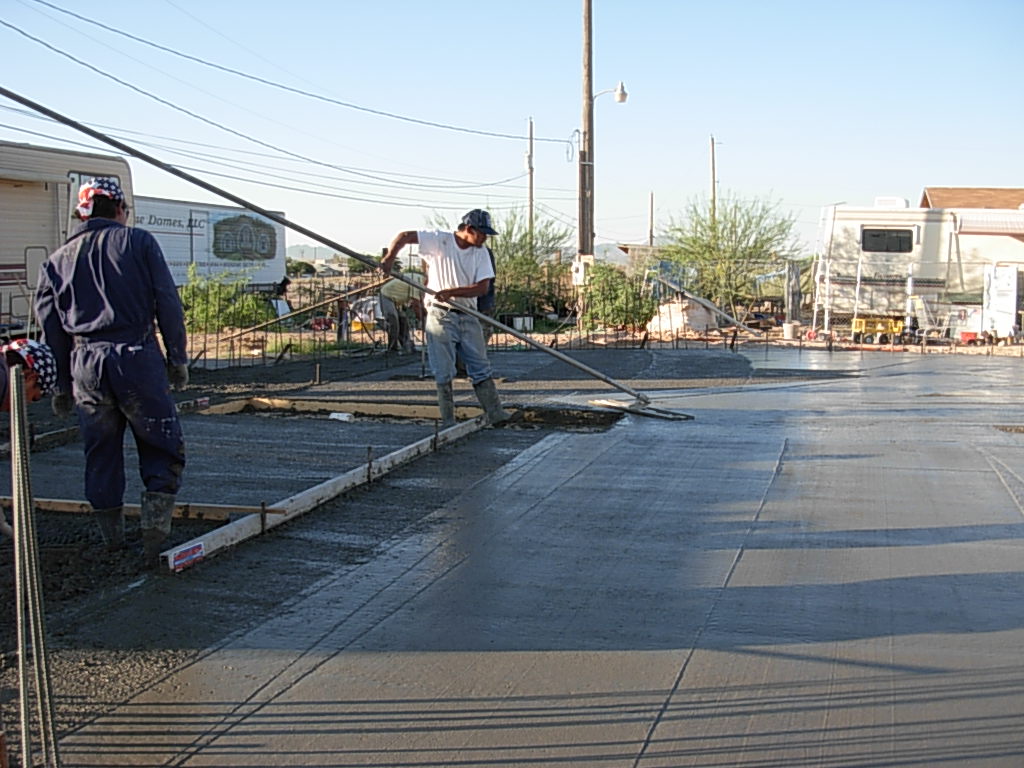 Marcos keeps working on getting it nice and smooth.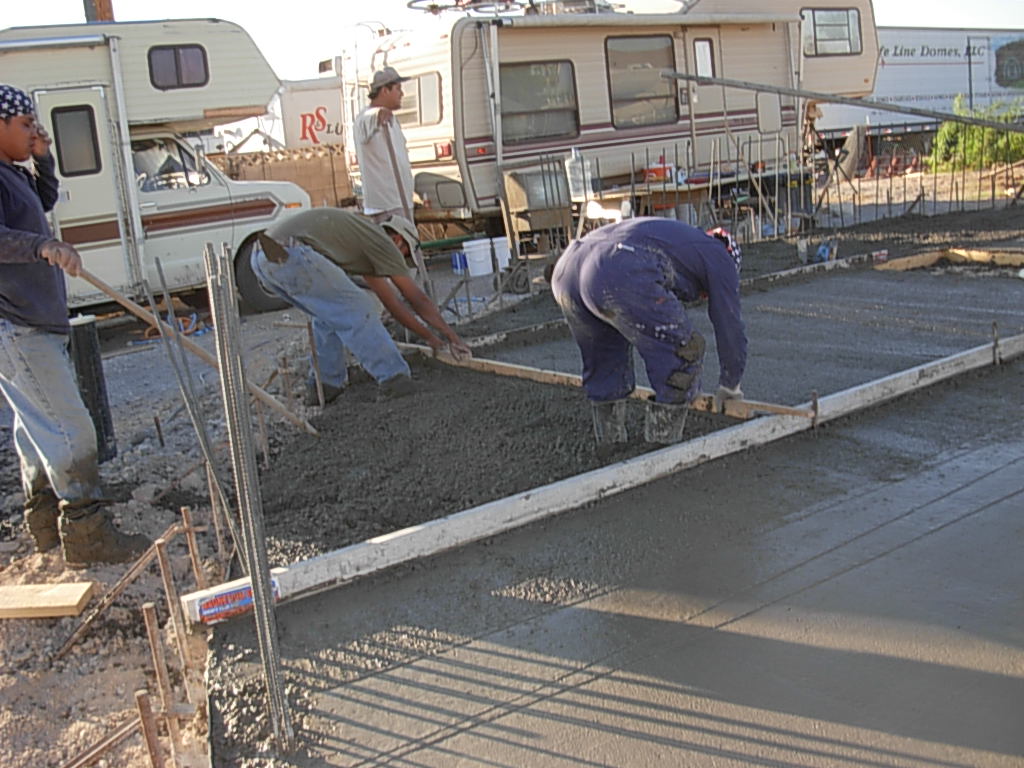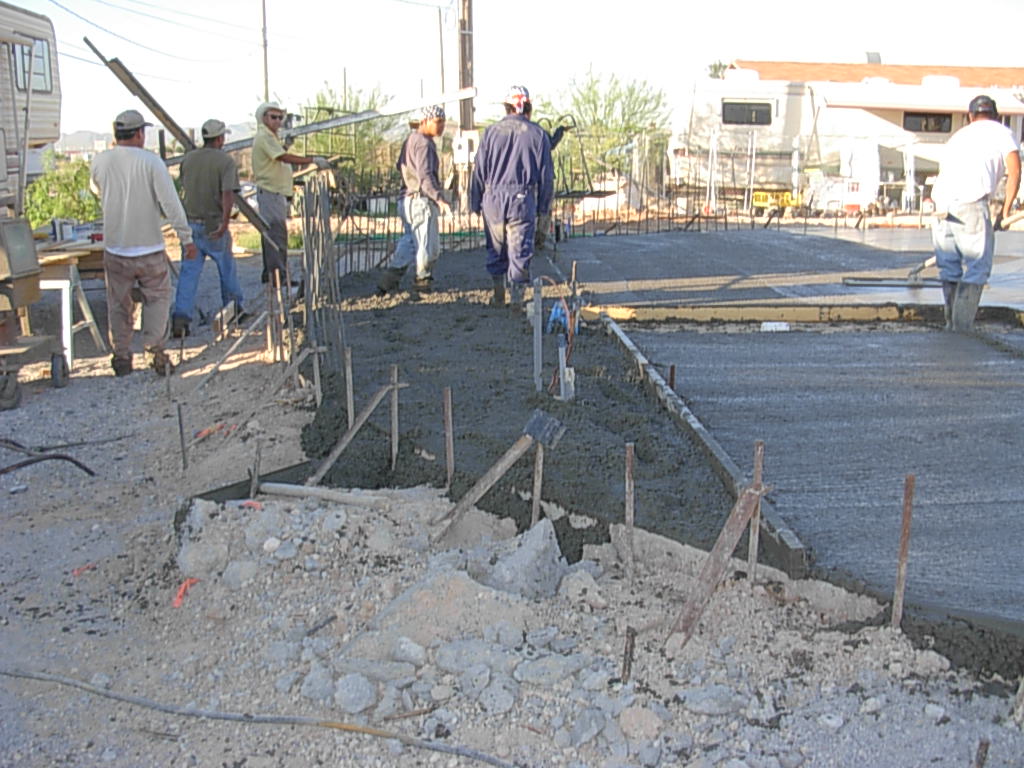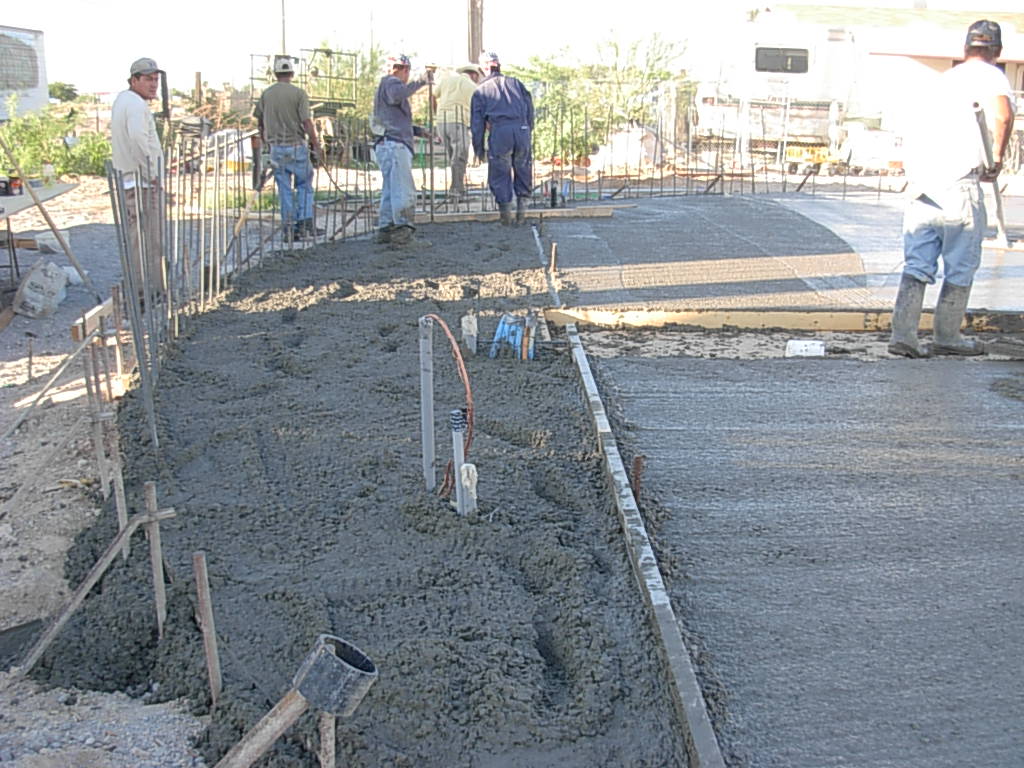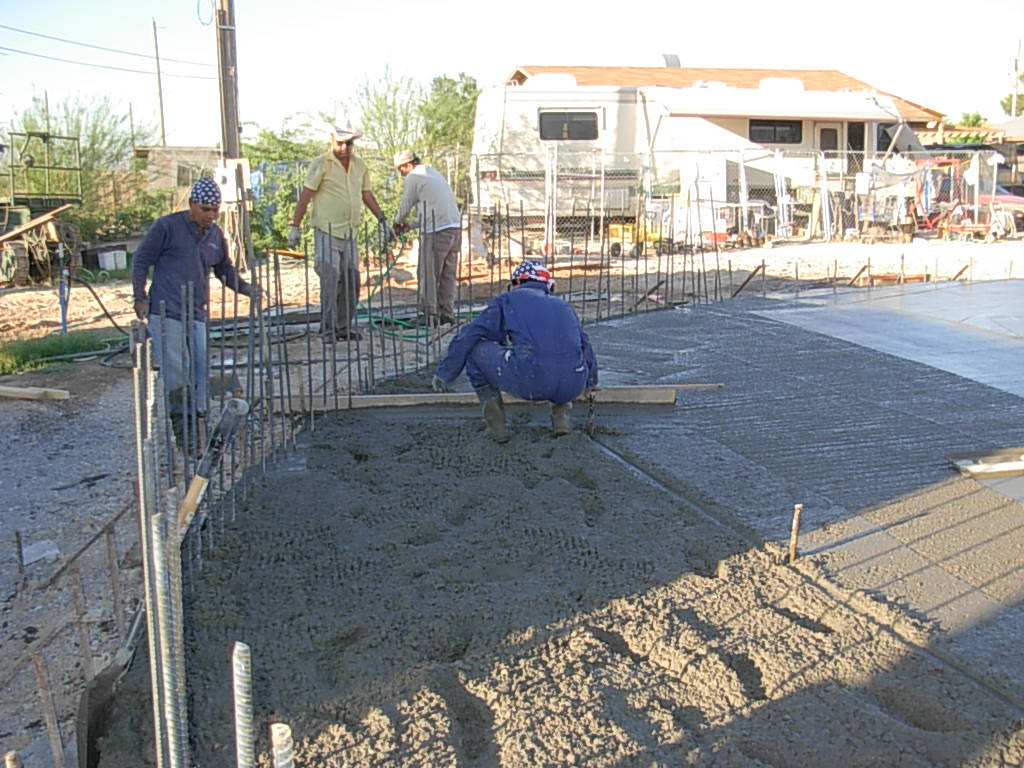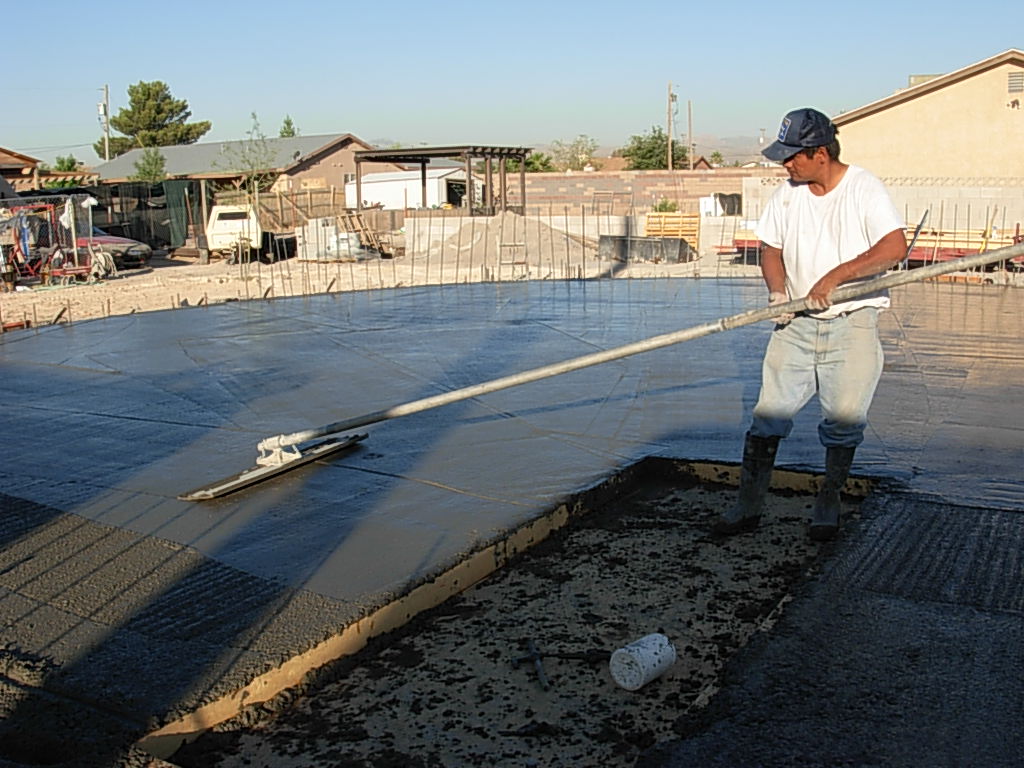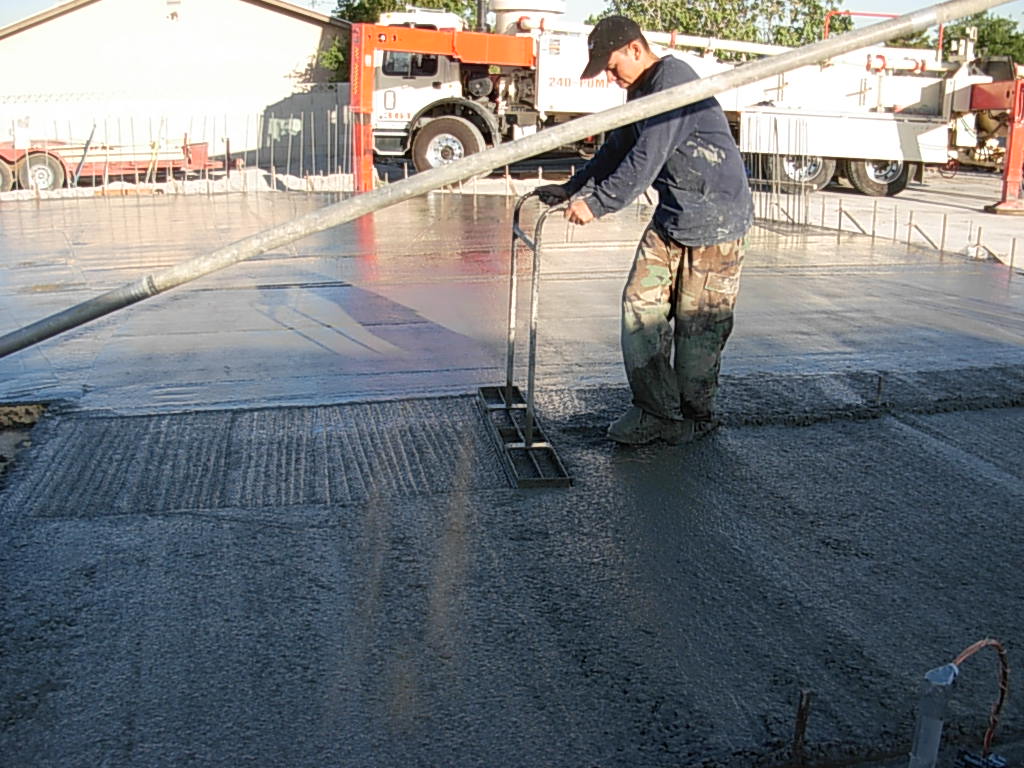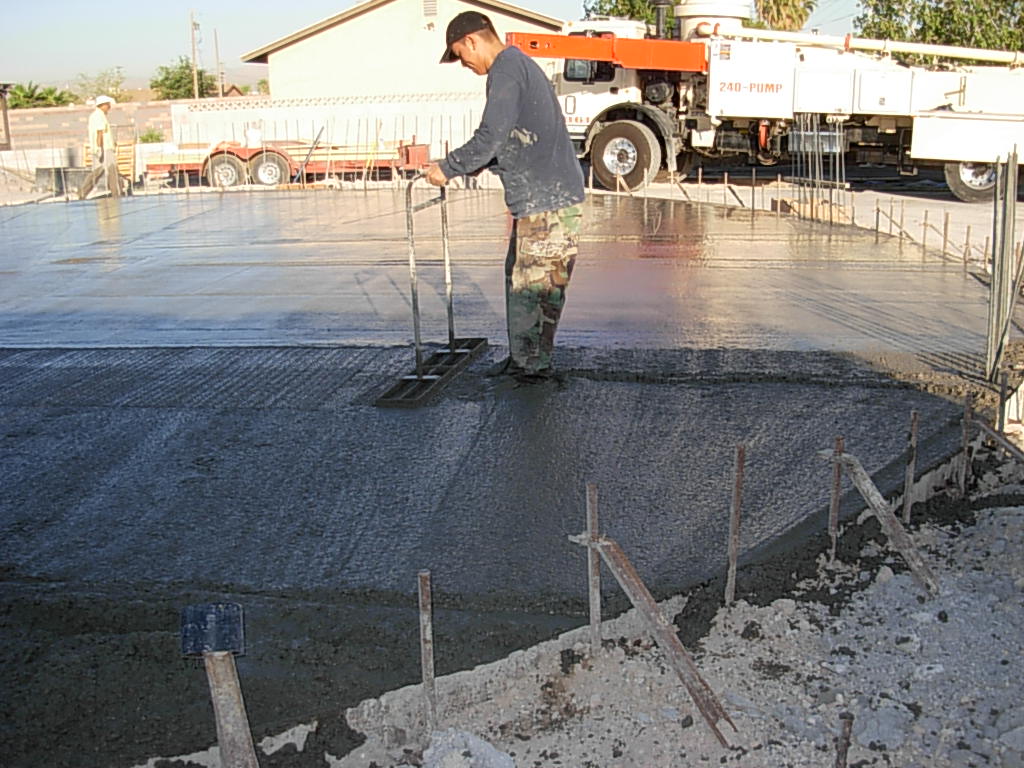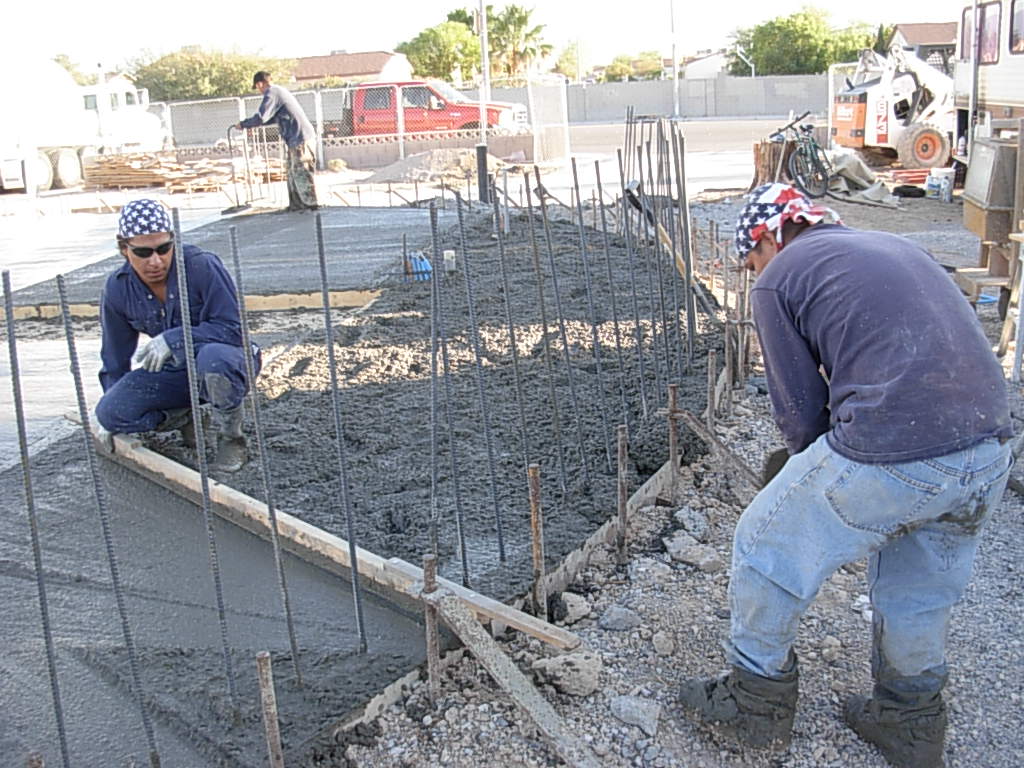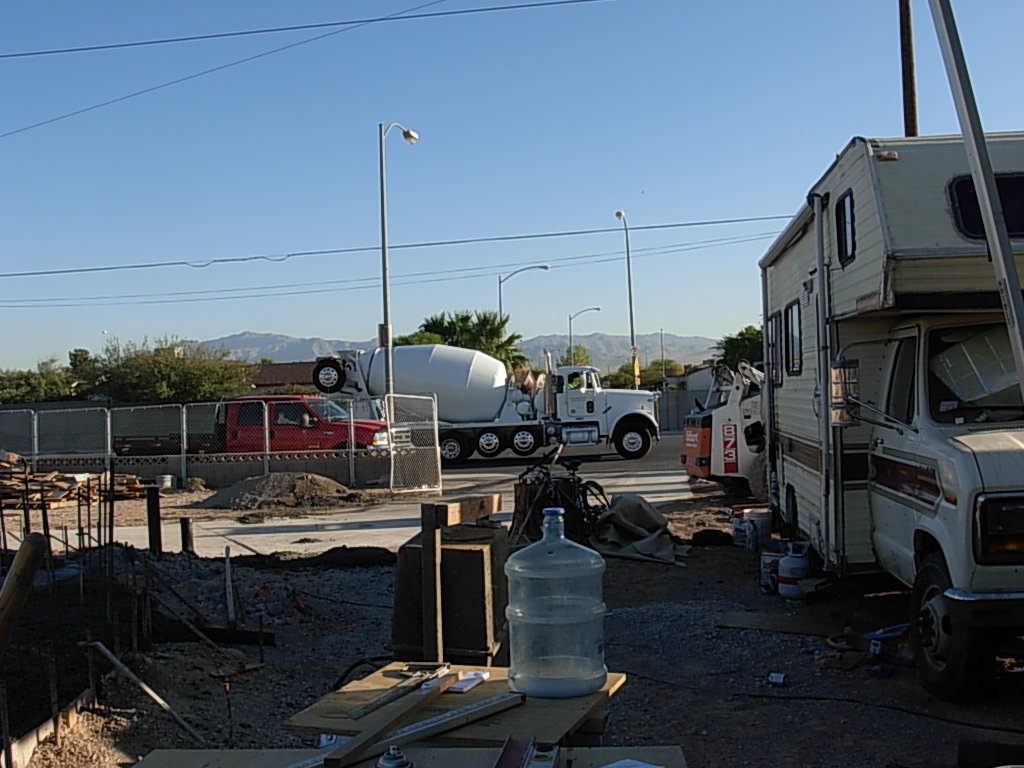 The last cement truck is getting ready to back into that gate so he can clean out before heading back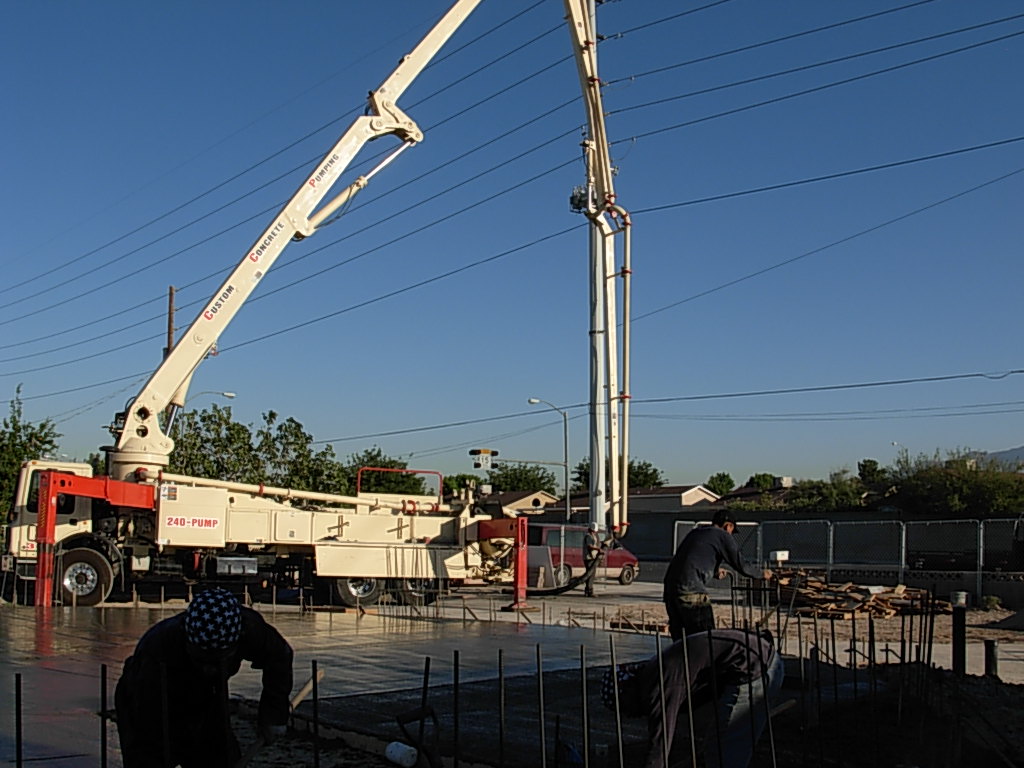 The driver is taking the hose off the rest of the parts that fold up so it can head back to the yard or to the next job. Who knows?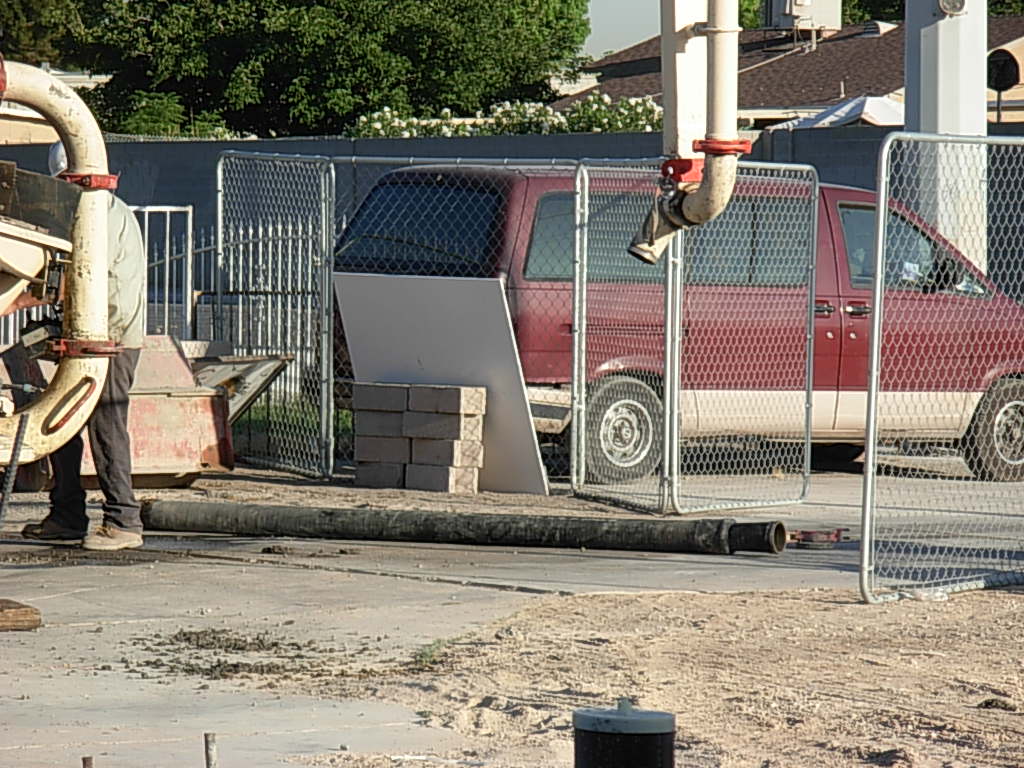 The hose is laying on the ground and my car had to be moved outside the gated yard.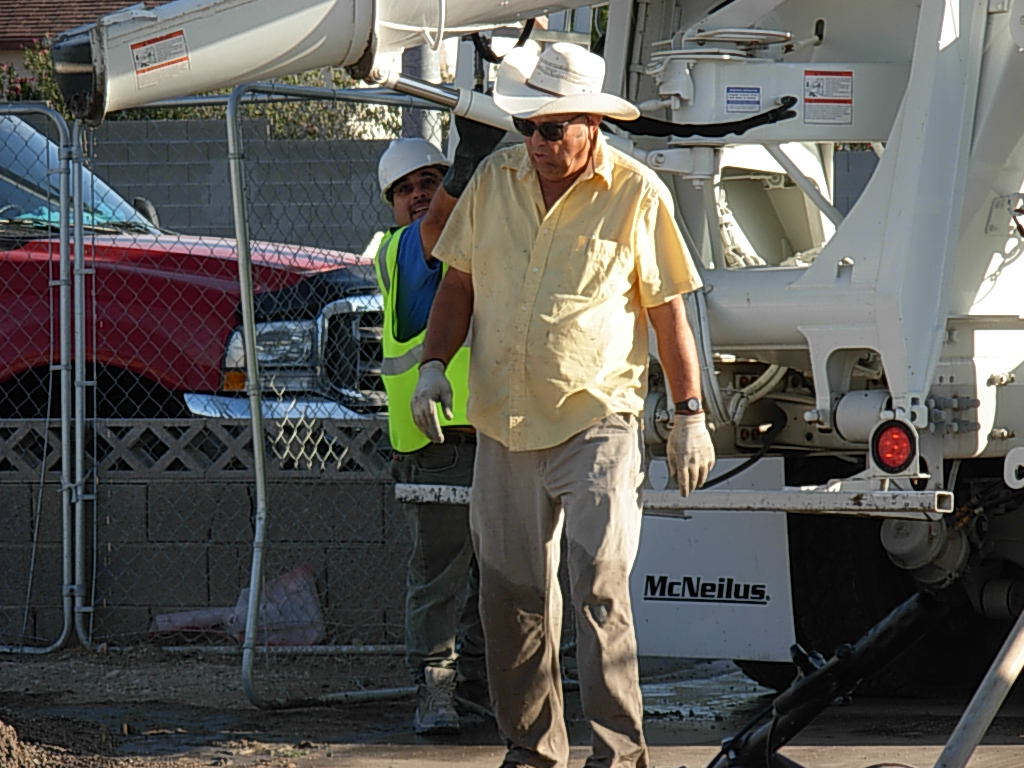 The final truck getting cleaned out.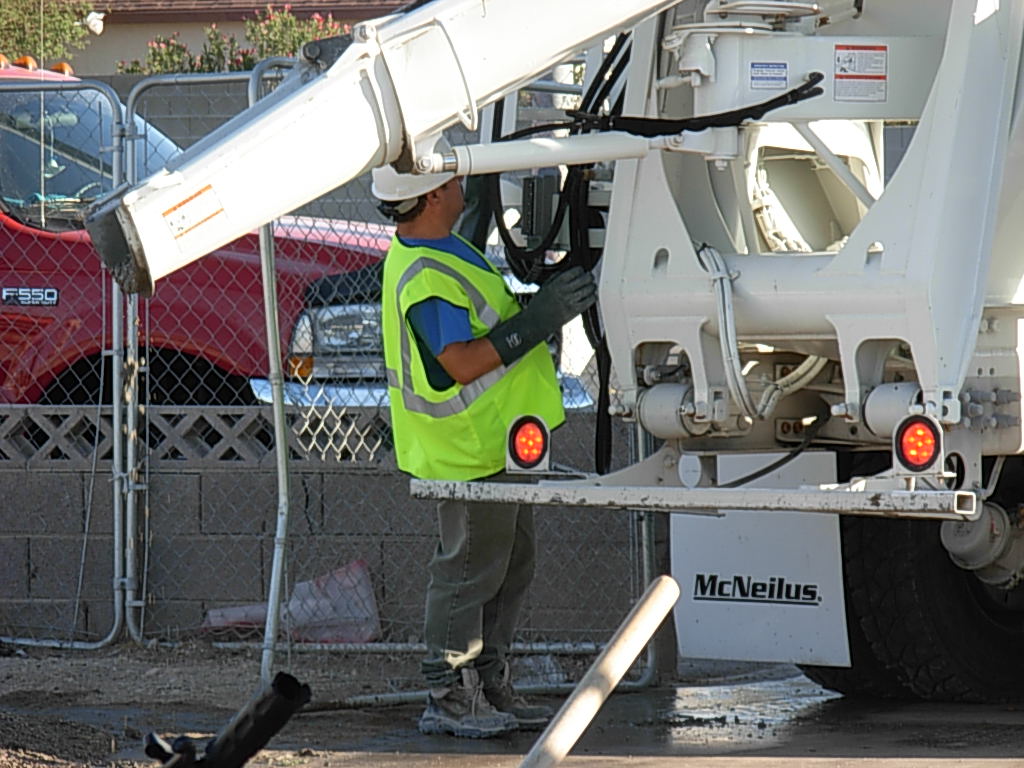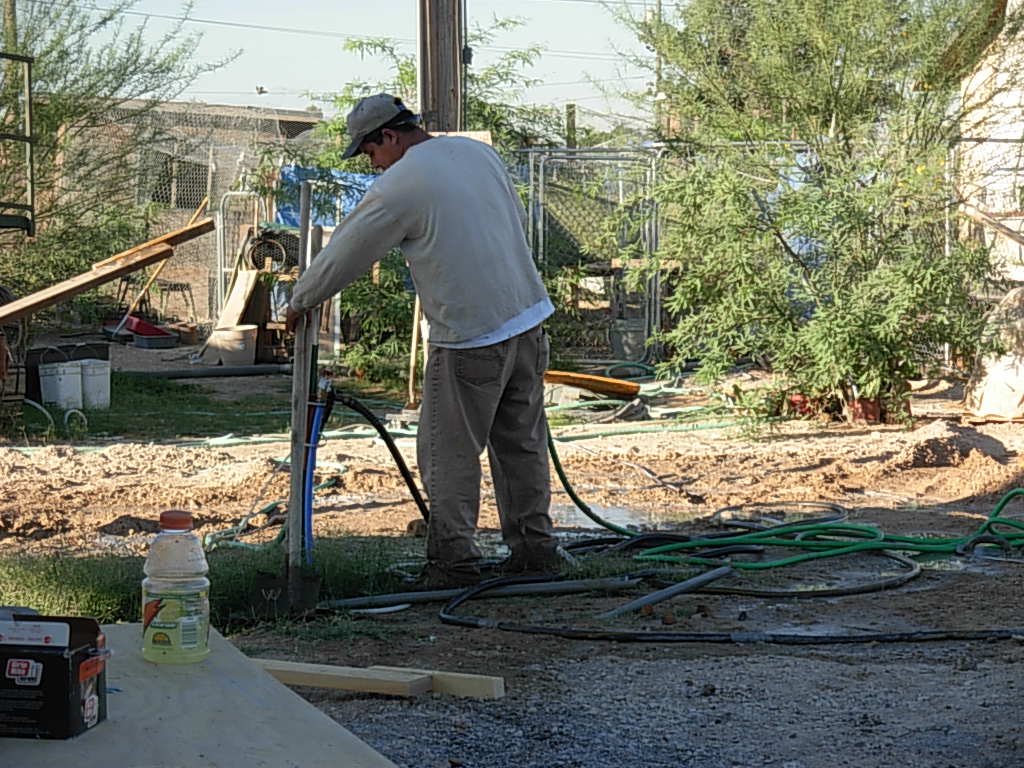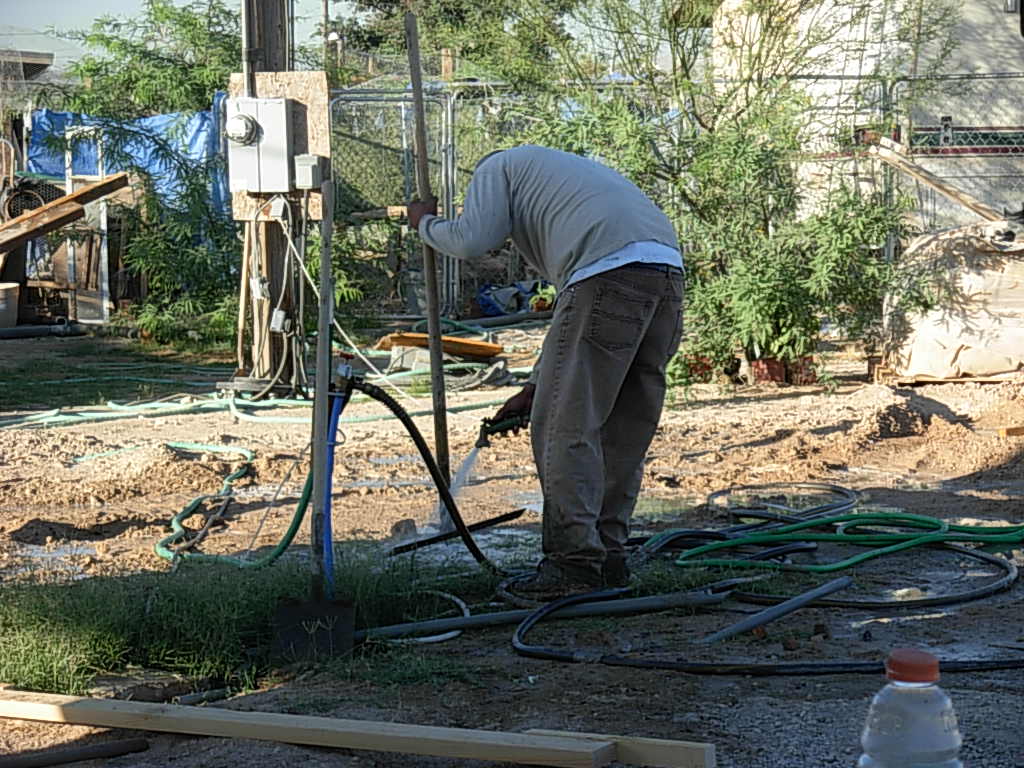 Cleaning the tools.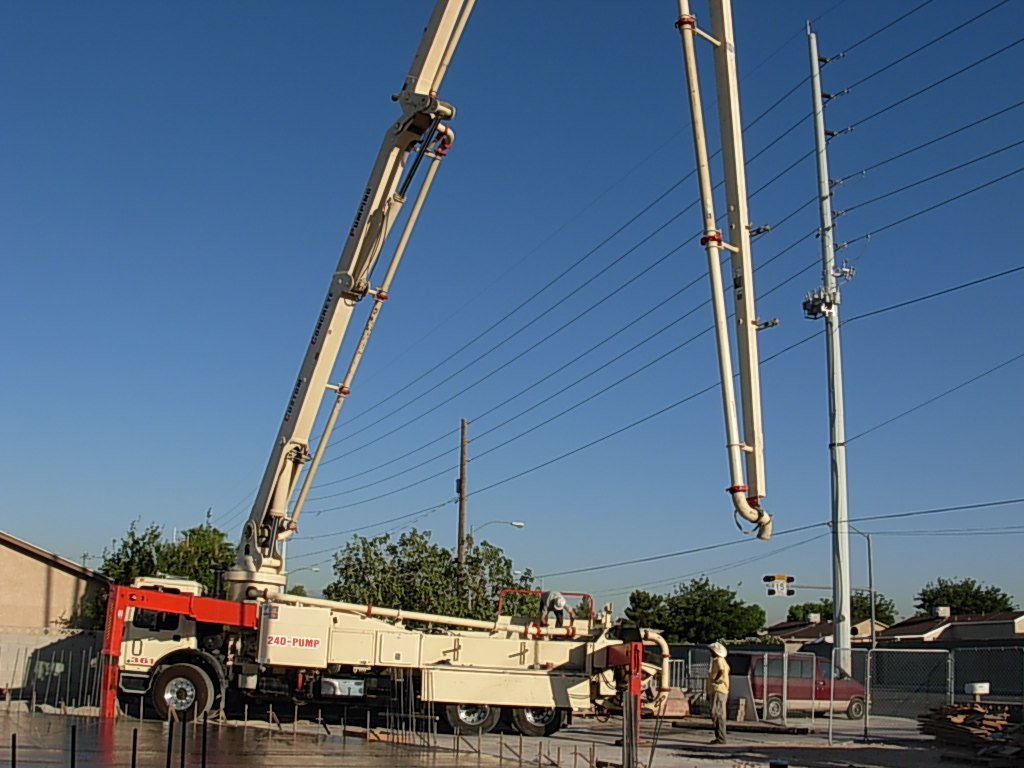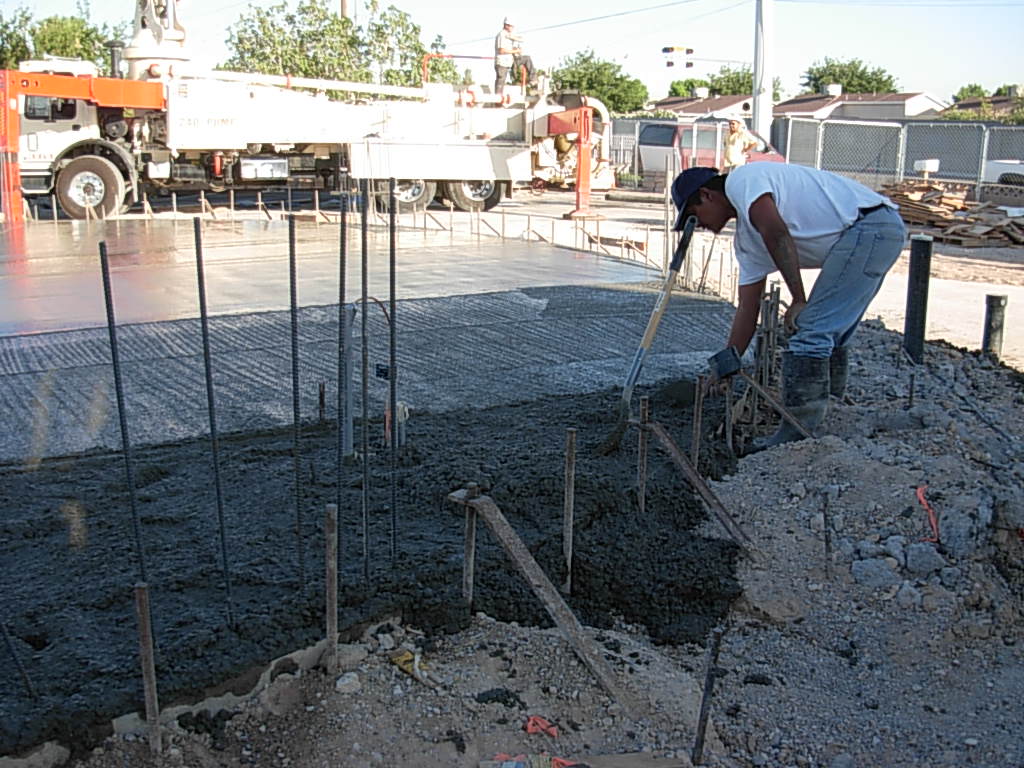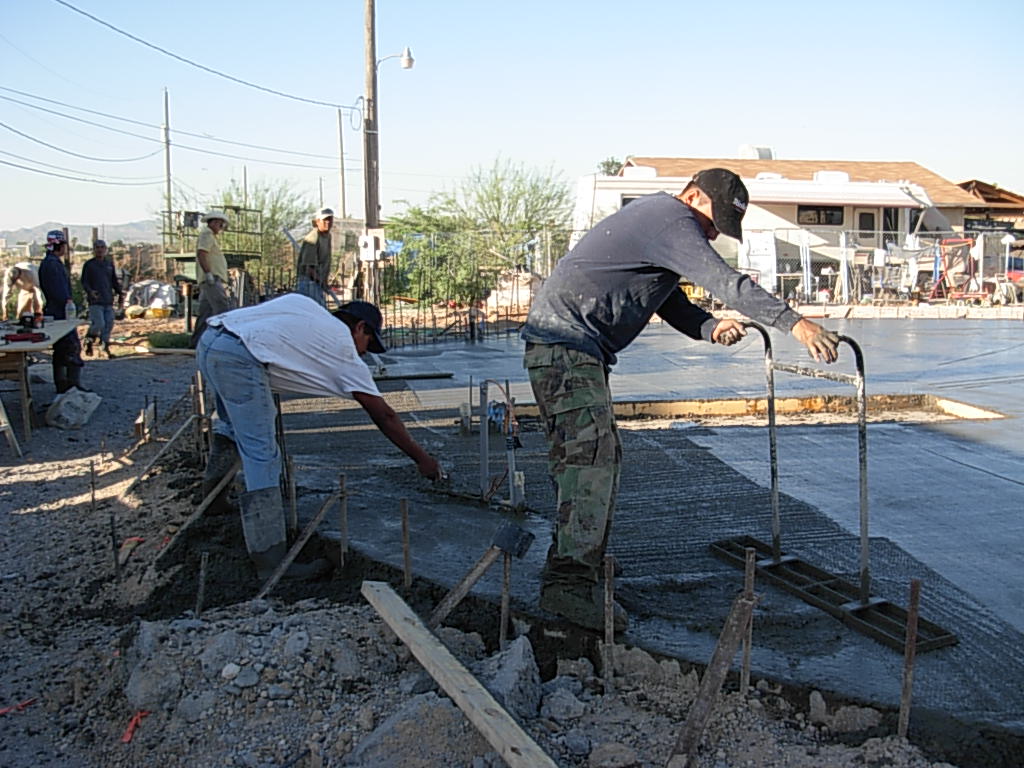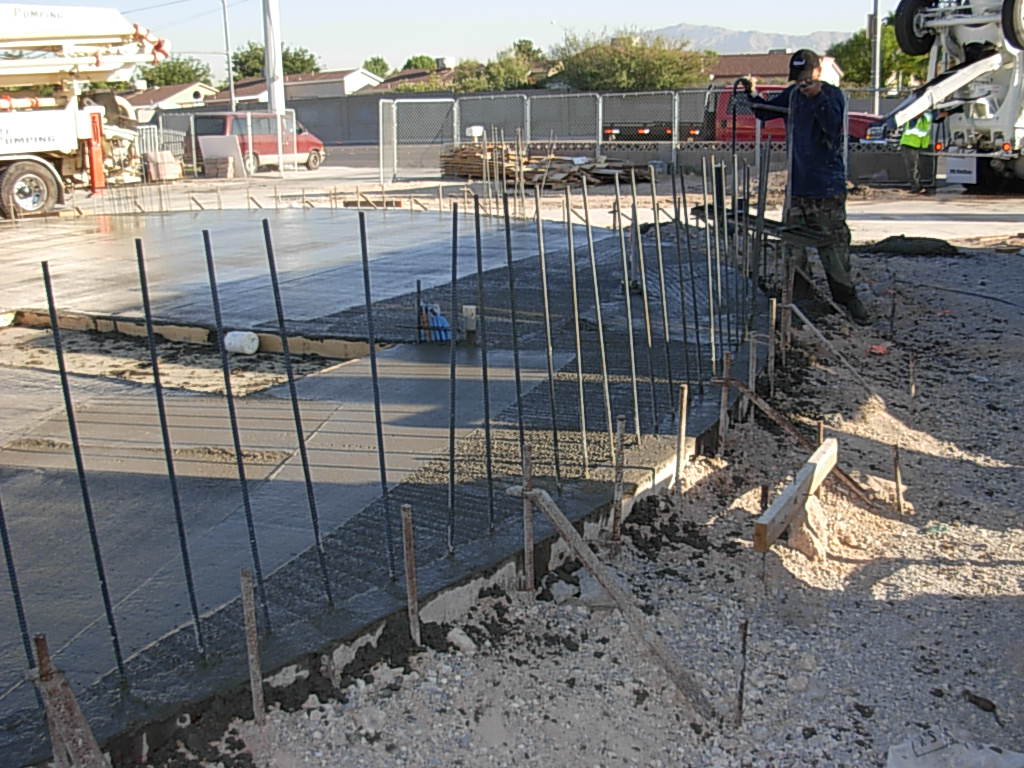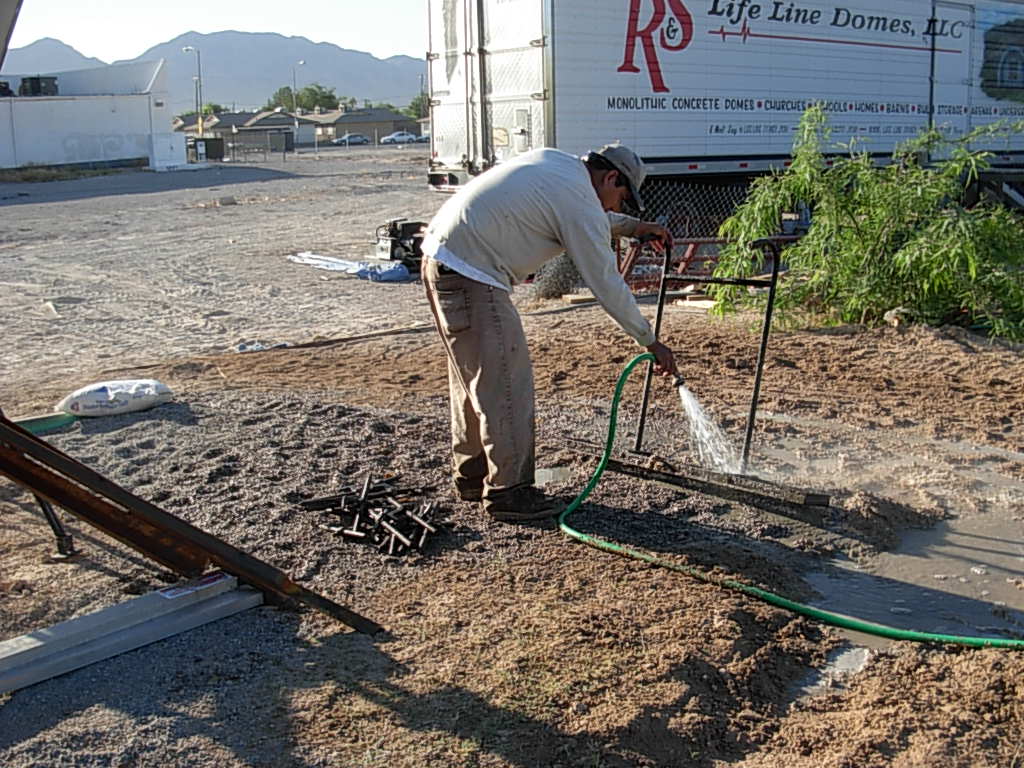 Cleaning more equipment.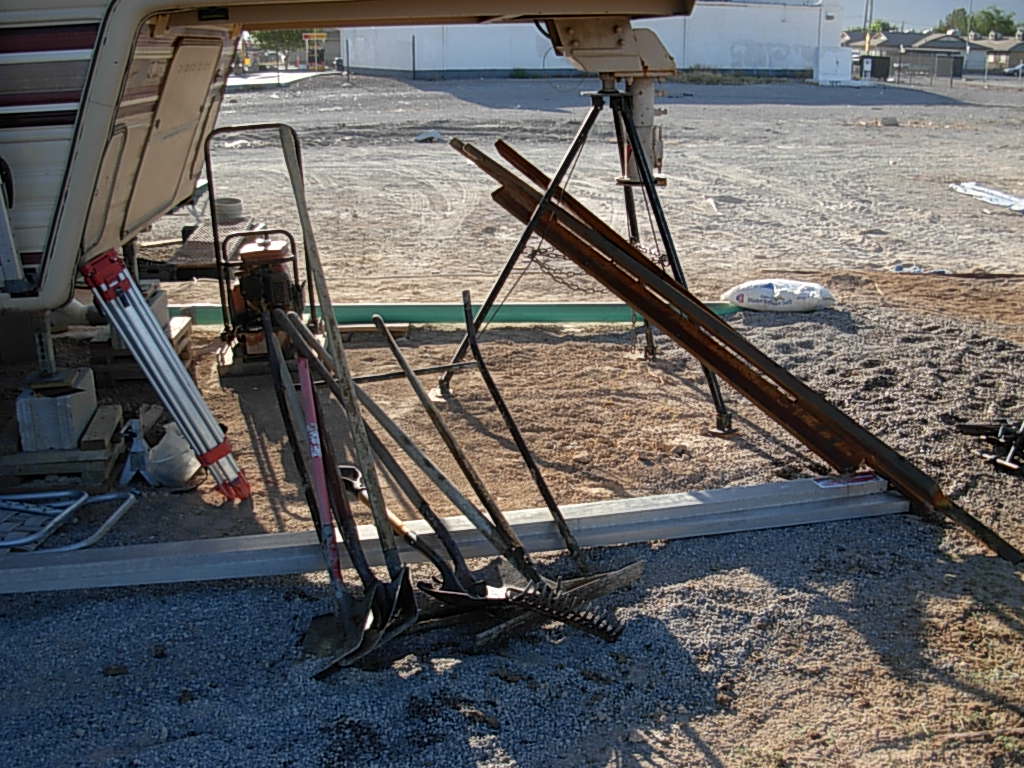 Cleaned up and ready to go.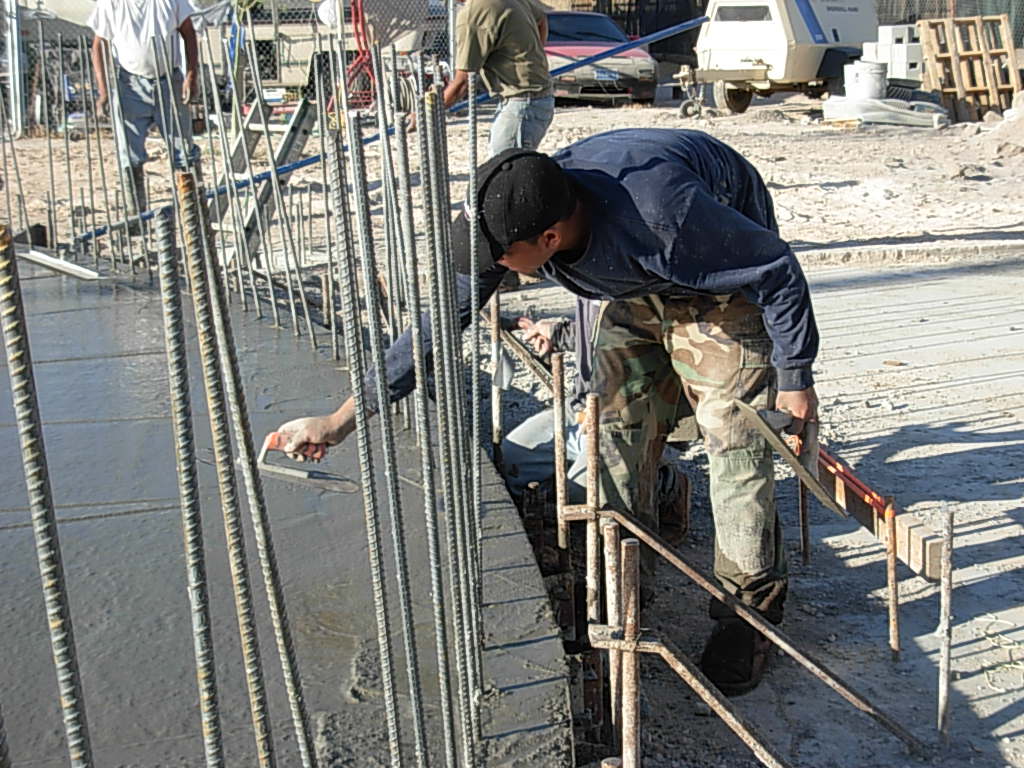 Troweling the edges.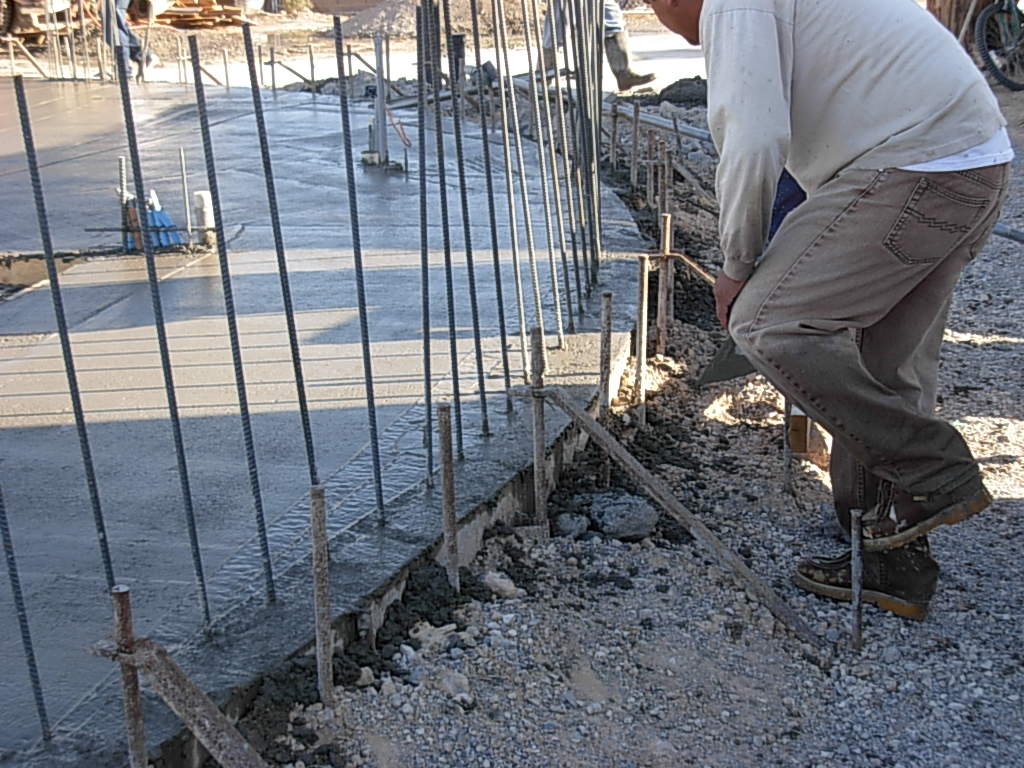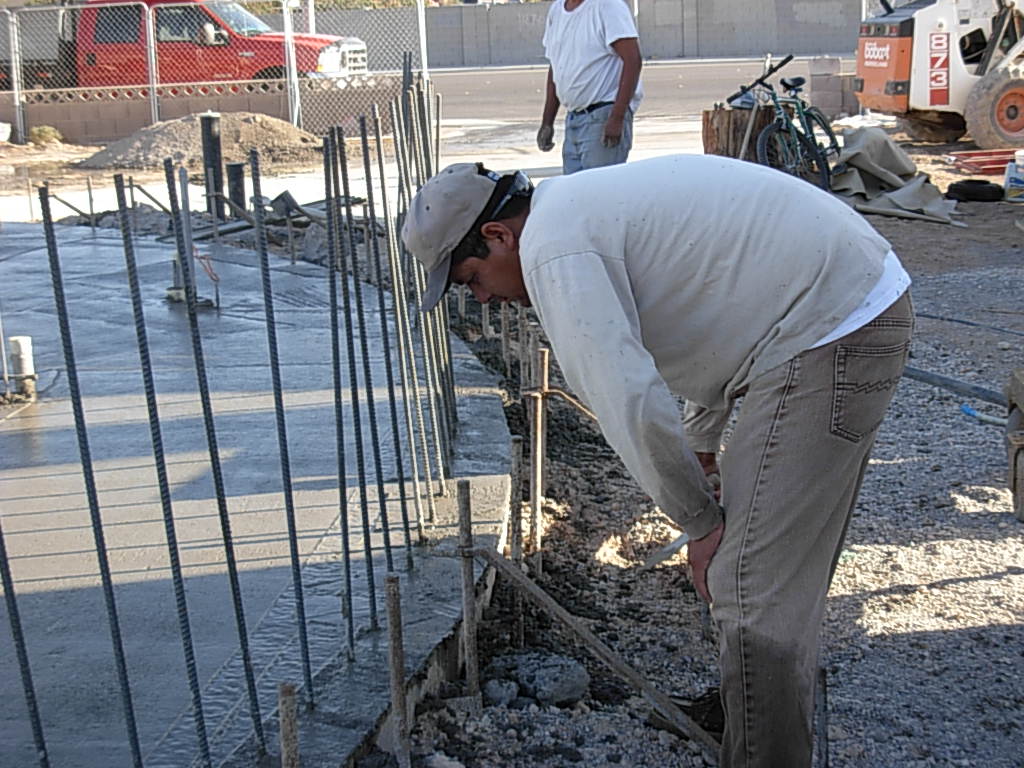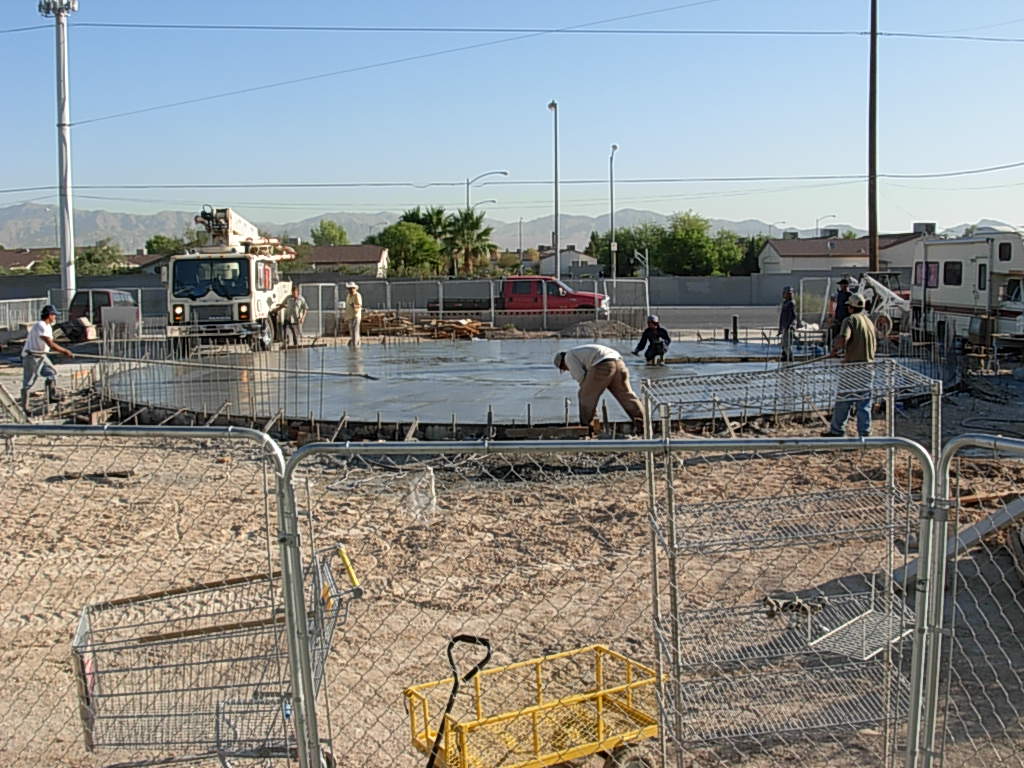 Taken from the bedroom window, the pumper is ready to leave, each of the guys is busy working on a different part of the floor.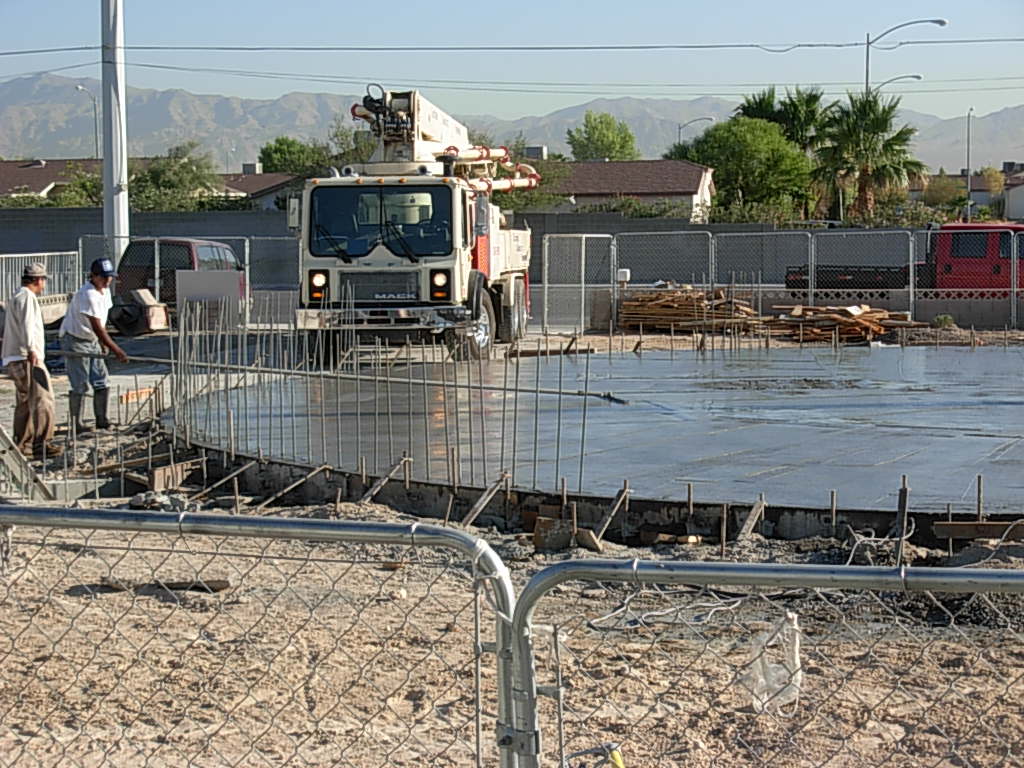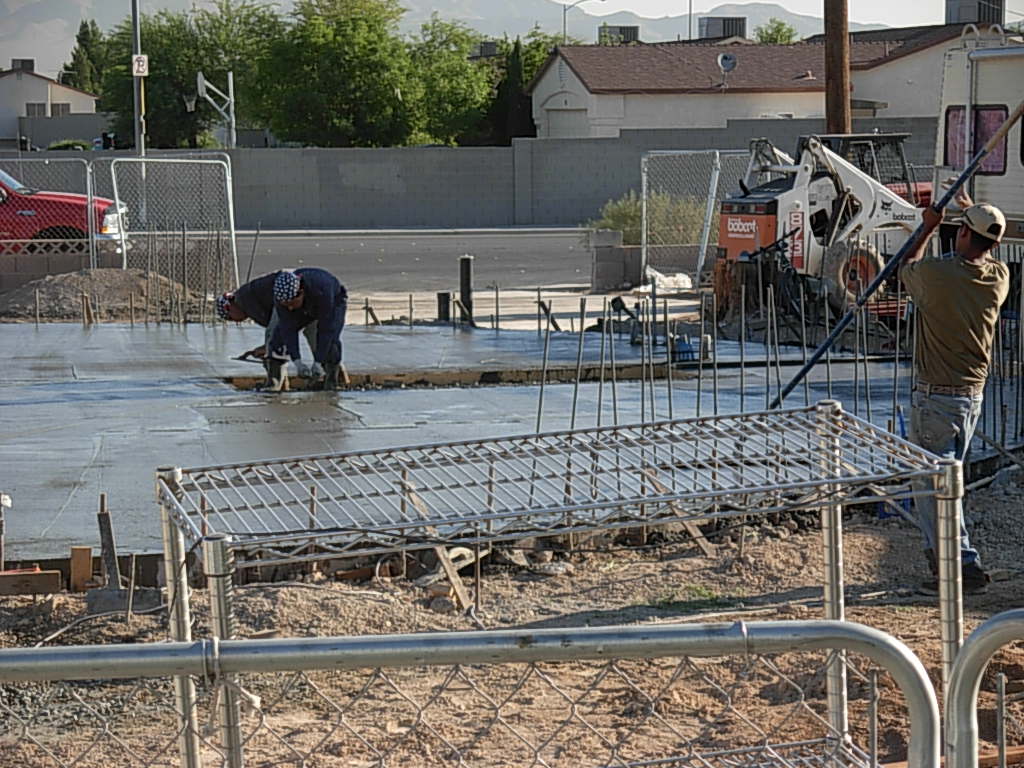 The pumper truck emptied his dregs next to the circle drive.